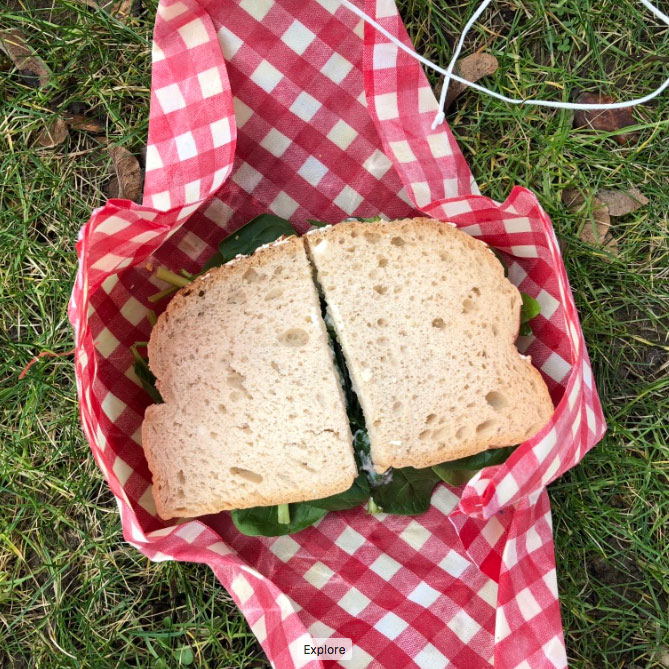 David Attenborough's sandwich?
Posted by: Simon In Uncategorized
Inspired by David Attenborough's amazing Blue Planet series, the Copenhagen division of Solinvictus (Jack and Michelle) despaired that so much cling film was used to wrap sandwiches. They researched traditional materials and with a little help from their practical friend 'Crafty Mark', they grated, pressed, rolled and squidged bee's wax into a piece of jaunty coloured cotton. The result is something that can be wrapped around a sandwich and the waxy folds of cloth mould to the shape underneath (they also added a button plus a length of cord to keep it held tight but I think that's a trademark secret). When lunch is over, the cloth wrap can simply be wiped clean, left to dry then used again in the morning. Even David Attenborough would be impressed.